MORE TIME
Time
Streamline your business processes to enjoy the empty calendar bliss of a delicious, spacious 3-4 day work week that has your nervous system breathing a sigh of relief.
MORE MONEY
Money
Unlock the floodgates to your next revenue uplevel with a custom-tailored offer suite, marketing game plan, and delivery system that gets premium results that effortlessly command premium prices.
MORE JOY
Joy
Shift from burnt-out to blissed-out as you discover how to leverage your innate genius to build a business, brand, and visibility plan that you love and say buh-bye to copy and paste 'guru' tactics that deplete your joy and energy.
DOES ANY OF THIS SOUND FAMILAR?
+ You're already serving amazing clients and ready for your next major income up-level but the thought of adding more hours to your already jam-packed schedule is making you cringe.

+ You're juggling client delivery, marketing, growth game plans, and team members and you find yourself spending all day putting out fires with no time to think strategically about your business at the end of it all – with a to-do list that somehow always ends with more action items on it then when you started.

+ You're subconsciously stopping yourself from booking more clients because your back end is a hot mess and you're struggling to keep all the balls in the air as is. Queue the major overwhelm.

+ You're searching high and low for the missing piece that will finally support you to scale your revenue and get your life back. You've invested in stacks of business growth programs only to hear the same regurgitated advice all over again (and no matter how many times you hear it you're still not into sending hundreds of cold DMs or getting on hour-long 'coffee chats' to grow your business.) The result? Confusion meets frustration and analysis paralysis.

+ You look successful on the outside to everyone peeking in but on the inside, you're battling burnout and teetering on the edge of resentment with your clients who are constantly tap-dancing over your boundaries. You're in desperate need of a price increase and a boundary tune-up with no idea how to make it happen without burning down your business.

+ You've built your business following mainstream advice that kind of worked but part of you knows deep down that there must be an easier more aligned way to make it all happen. + You feel like a DIY scrappy Sally instead of the rockstar-level CEO you know you can be.


I believe that…
YOUR BUSINESS SHOULD SERVE YOUR LIFESTYLE, NOT CONSUME IT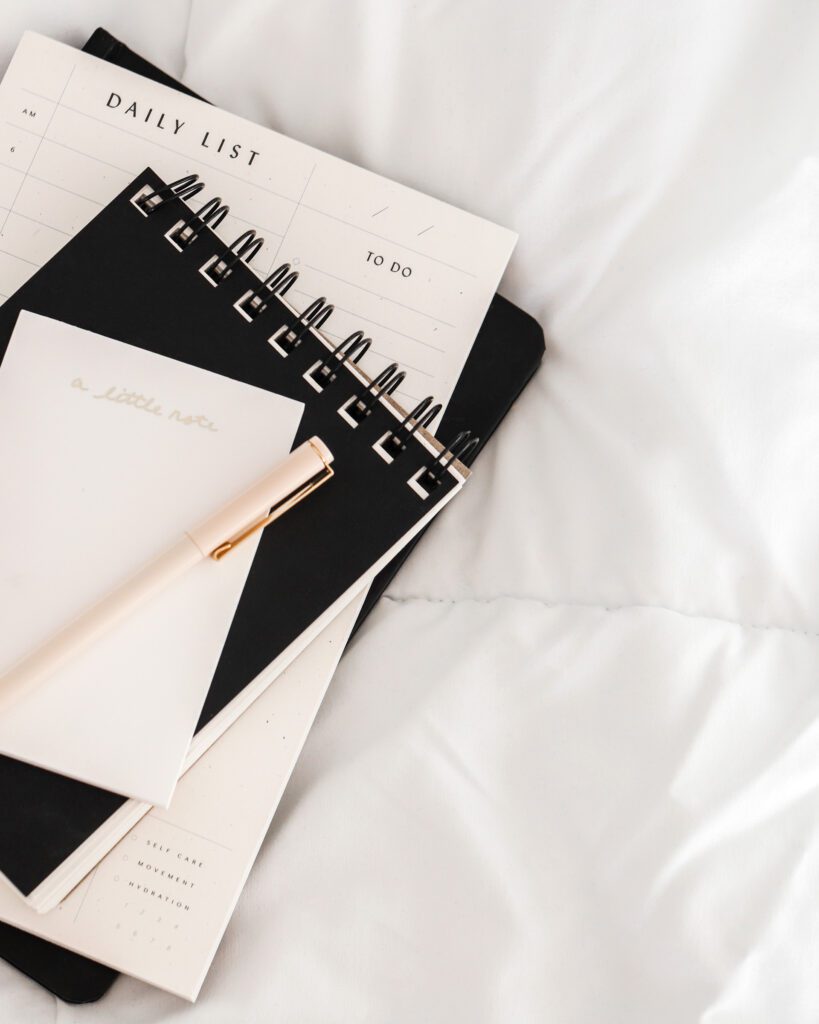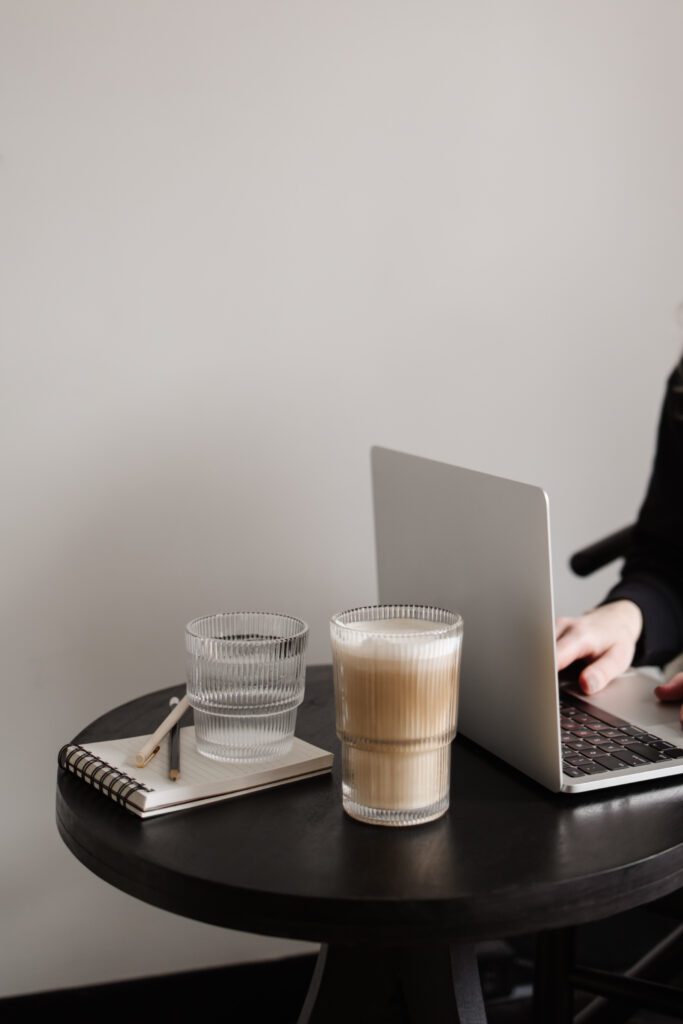 BURN-OUT IS NOT A BADGE OF HONOUR – IT'S A SIGN THAT YOU NEED BETTER SYSTEMS. BETTER BUSINESS SYSTEMS – AND BETTER BELIEF SYSTEMS.

+ I believe that business gets to be a vehicle for a beautiful, intentional life. The kind of life where joy, health, and happiness are priorities – not afterthoughts.

+ I believe that your personal life and a gorgeous, spacious calendar don't have to be the collateral damage to your revenue growth and business success.

+ I believe that your business gets to be the vehicle that allows you to create the kind of life that you can't wait to wake up to on a Monday morning.

+ And I believe that you get to be deliciously supported by money while you change lives in the world.

I believe in creating a movement of wealthy, well-rested women in the world.

IT'S TIME TO TURN YOUR BUSINESS INTO A VEHICLE FOR YOUR DREAMIEST LIFE.
Just Imagine…
✔ Having a clean simple, authentic offer suite that you love – and that sells like hotcakes.

✔ Having a crystal clear marketing game plan that you are entirely behind that aligns with your natural strengths, abilities, and joy. (Kiss those copy-and-paste success strategies buh-bye for good and finally find what works for YOU.)

✔ Enjoying the empty schedule bliss of a 3-day work week while doubling your revenue capacity. Yes – you read that right.

✔ Having a streamlined back-end system that makes onboarding clients and delivering mind-blowing results a breeze while creating more space for play.

✔ Releasing the aspects of your business that no longer bring you joy, setting gorgeous healthy boundaries, and stepping into the juicy premium brand and pricing bracket you know you deserve.

✔ Working with high-caliber clients who respect your genius, honor your boundaries, and aren't afraid to invest at a higher level.

✔ Waking up daily with total clarity (and excitement) on what to do daily to reach your next juicy business goal.

✔ Finally building the kind of business that you love to wake up to on a Monday morning that gives you plenty of lifestyle freedom to focus on what matters most (like getting ice cream with your kids or sipping pina coladas on the beach on Wednesdays.)
Hello there, I'm Megan!
BRAND & BUSINESS STRATEGIST.
MONEY MINDSET MAGICIAN

During my entrepreneurial journey, I built two successful businesses that seemed like the epitome of success: packed schedules, a thriving client base, a stack of media features, and even working on a multi-million dollar team. But deep down, something was off.

The relentless pursuit of "success" took a toll on my well-being. I was overworked, stressed, and miserable. Here I was on the other side of following the blueprint for 'success' with everything I had ever dreamed of, feeling more unhappy than ever before.

I was in the worst shape of my life, and on the verge of a mental health crisis – and yet, on the outside, I was living the dream.

Was this really it? Is this how success is supposed to feel? These questions were there when my head hit the pillow at night and when I woke up on a moody Monday morning.

Little did I know, that this breakdown would become my breakthrough.

You see, as a young girl, I lost most of my family and spent time journeying through the foster care system (but that's a story for another day.)

This experience taught me one of the greatest lessons that life has to offer:

This isn't a rehearsal. This is your one precious life. And not a single soul can tell you just how long your adventure will last.

This awareness fueled the journey of my phoenix rebirth.

No more waiting. No more deferring happiness to a distant someday.

I closed a major chapter in my business.

Left behind everything I had worked so hard to build, and had the courage to start again.

I began to rebuild my business, with a new North Star.

Instead of aiming for relentless revenue growth, my business became my muse; a vehicle for my most magical life.

Health, wealth, and happiness became the cornerstones of every decision I made in my business.

My business became a vehicle for me to live my wildest, most beautiful life, with enough room – and resources to support me to feel, to heal, to play, and to grieve.

I threw the success blueprint out the window. And started to rebuild things my way.

Multiple 5 figure launches became my norm.

My revenue continued to scale while my work hours dropped to just 15 hours a week.

International clients sought me out.

This journey became my personal affirmation that it was possible to build a business that served as a vehicle for creating your dreamiest life experience. I now help clients worldwide to create the kinds of lives and businesses that they can't wait to wake up to on a Monday morning.

I believe that your personal life and a gorgeous, spacious calendar don't have to be the collateral damage to your revenue growth and business success. Massive abundance, deep presence, and slow mornings can co-exist beautifully.

Drawing from the wisdom of my mentors, who have achieved multi-million-dollar success and shared stages with influential figures like Tony Robbins, Richard Branson, and Tim Ferris, I have gained extensive expertise in business building, branding, organic marketing, and sales. I've invested in my own personal growth, mastering techniques such as nervous system regulation and clearing limiting beliefs to help my clients rapidly increase their income and impact.

And today, I'm all about helping entrepreneurs just like you to elevate their revenue, free up their time, and raise their standards so they can build intentional, well-lived lives.


Meyer Briggs:Infj
Human Design: Manifestor 4/6
Highly Sensitive Person
Ballroom Dancer
Aspiring Homesteader
Equestrian


Are you ready to
DOUBLE YOUR REVENUE. RAISE YOUR STANDARDS. RECLAIM YOUR LIFE?